New City Chiropractor / Rockland County
Specializing in Corrective Chiropractic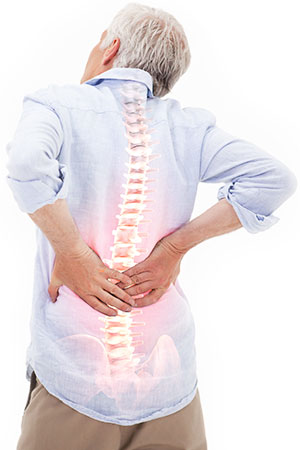 Back Pain? Neck Pain? Headaches? Migraines? Fatigue?
Looking for New City chiropractor that is far more superior to any other type of care you have received for pain? Looking to eliminate the root cause of back pain, neck pain, migraines, headaches, fatigue, and a wide range of other health issues?
As one of only a few Chiropractic BioPhysics facilities in New City / New York / Rockland County, DeCarlo Chiropractic is certified in performing the revolutionary CBP technique, and providing permanent pain relief to patients suffering from spinal misalignments – the root cause of pain, fatigue, and organ dysfunction.
Contact us today for a complimentary consultation with Dr. DeCarlo and Dr. Mykalcio to see if you qualify for extraordinary chiropractic care.
Back Pain?
Suffering from back pain? Need a permanent solution to pain relief? Our advanced chiropractic approach will eliminate your pain permanently without surgery or medication.
Auto Accident?
Have you been involved in a car accident and still suffering from back pain, neck pain, headaches and numbness? Chiropractic BioPhysics is designed to get you permanent results.
Poor Posture?
Is your posture is getting worse? Did you know how dangerous poor posture can be to your health and longevity? Our unique brand of chiropractic care will correct your posture.
Best Chiropractor in Rockland County!
DeCarlo chiropractic really cares about your health; It's their passion. I came to them because of pain after

other medical professionals were unable to determine the cause. It improved significantly under the treatment of Dr. Chris. Likewise, headaches that I've had for years ceased. Don't hesitate to reach out to them if you are in any pain or discomfort. And don't assume that because you've seen another chiropractor, they can't do more for you. They specialize in chiropractic biophysics which is different than simply being adjusted. Thanks for everything Dr. Chris, Dr. Lauren, Katherine, and Taylor!

read more
Kathryn Ferriello
18:28 21 May 18
! הכירופרקט הכי מומלץI'm grateful for the day I discovered this unbelievably amazing place of

healing! And I'm specially thankful to my very good friend who encouraged me to go.Dr's. Chris and Lauren and the entire staff are exeptional! They treat you not just like patients but like family, with the utmost care. I've tried many things before but nothing even comes close to this. I highly recommend this place to everyone!

read more
Joel Sabel
20:57 14 May 18
I am so happy my family and I found Dr. DeCarlo! It has been a true blessing for us. Not only have we gained

better health and better posture but they have inspired us to continue on a path of wellness. Completely recommended!

read more
Administracao Unipas
02:49 14 Mar 18
I am so thankful for being referred to this office. I immediately felt like i had become part of a family. Not

only have they corrected my back pain, they have inspired me to take the road to wellness and better health. Wonderful doctors and super friendly support staff.

read more
A Jameson
03:33 21 Feb 18
I had become depressed with my chronic back pain. The Dr's and staff helped me to see positive results within the

first week of treatment. After almost 3 months I am virtually pain free. It's a pleasure to conduct everyday tasks, and to be able to exercise without constant pain. I am extremely satisfied with the results thus far..

read more
jaycee3613
22:47 20 Feb 18
"Thank You!"
I have never felt this great! DeCarlo Chiropractic not only fixed my back pain, but whatever they did, it fixed a lot of other health issues that I was experiencing. Thank You!
Danny R.
What to Expect
At our state-of-the-art Rockland County, New York and New City chiropractic facility, CBP certified chiropractors Dr. DeCarlo and Dr. Mykalcio begin by conducting a thorough chiropractic and neurological exam to determine the root cause of each patient's pain and discomfort. Based on the findings, various courses of treatment are offered to correct the spine and other areas of concern – regaining normal nerve flow and wellness to the patient.
Conditions Treated
Back Pain

Neck Pain

Migraines

Headaches

Shoulder Pain

Joint Pain

Pregnancy Pain

Sciatica

Scoliosis
Fatigue

Tingling + Numbness

Fibromyalgia

Acid Reflux Disease

Asthma + Allergies

Postural Issues

High Blood Pressure

TMJ

Improved Immunity
What Makes Us Unique
Simply put, we are among a small group of expert chiropractors implementing the highly advanced and result-oriented protocol called Chiropractic BioPhysics or CBP. CBP takes a methodical and calculated approach towards spine rehabilitation and wellness, resulting in permanent relief from mild to severe back pain, neck pain, shoulder pain, migraines and more. Click here to learn more about Chiropractic BioPhysics.
Chiropractic BioPhysics Can Help With:

• Back and Neck Pain
• Headache / Migraines
• Scoliosis
• Postural Deformities
• Shoulder Pain
• Fatigue
• Trouble Sleeping
• Low Metabolism
• Allergies
• High Blood Pressure
• Acid Reflux / GERD
• Asthma
• Plantar Fasciitis
• Frozen Shoulder
• Disc Herniation
Do You
Qualify

for Corrective Care?
How Can CBP
Change Your Life?
Chiropractic BioPhysics (CBP) is a highly-advanced, scientific, and proven chiropractic technique which corrects and restores your spine back to alignment. CBP combines biology, physiology, physics, geometry, and anatomy to identify the root causes of your pain, discomfort, loss of mobility, and altered health.
Dr. Chris DeCarlo
Dr. Chris DeCarlo graduated Life University in Marietta, GA in 2002 with honors earning his Doctorate of Chiropractic.
Dr. Lauren Mykalcio
A Graduate of Life University in Marietta, GA in 2001 with honors earning her Doctorate of Chiropractic.