Best Rated New City Chiropractor Serving Rockland County!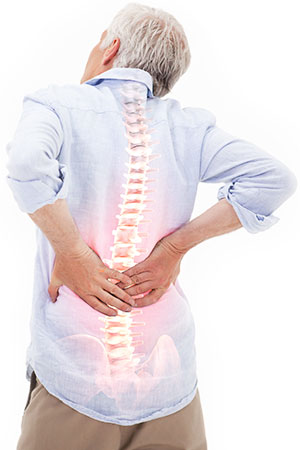 Specializing in back and neck pain, migraine headaches, postural issues, scoliosis, and fatigue.
Looking for chiropractor New City that is far more superior to any other type of care you have received for pain? Looking to eliminate the root cause of back pain, neck pain, migraines, headaches, fatigue, and a wide range of other health issues?
As one of only a few Chiropractic BioPhysics facilities in New City / New York / Rockland County, DeCarlo Chiropractic is certified in performing the revolutionary CBP technique, and providing permanent pain relief to patients suffering from spinal misalignments – the root cause of pain, fatigue, and organ dysfunction.
Contact us today for a complimentary consultation with Dr. DeCarlo and Dr. Mykalcio to see if you qualify for extraordinary chiropractic care.
Back or
Neck Pain?
Suffering from back pain? Need a permanent solution to pain relief? Our advanced chiropractic approach will eliminate your pain permanently without surgery or medication.
Auto
Accident?
Have you been involved in a car accident and still suffering from back pain, neck pain, headaches and numbness? Chiropractic BioPhysics is designed to get you permanent results.
Poor
Posture?
Is your posture is getting worse? Did you know how dangerous poor posture can be to your health and longevity? Our unique brand of chiropractic care will correct your posture.
I have never felt this great! DeCarlo Chiropractic not only fixed my back pain, but whatever they did, it fixed a lot of other health issues that I was experiencing. Thank You!
Danny R.
What to Expect
At our state-of-the-art Rockland County, New York and New City chiropractic facility, CBP certified chiropractors Dr. DeCarlo and Dr. Mykalcio begin by conducting a thorough chiropractic and neurological exam to determine the root cause of each patient's pain and discomfort. Based on the findings, various courses of treatment are offered to correct the spine and other areas of concern – regaining normal nerve flow and wellness to the patient.
Conditions Treated
Back Pain

Neck Pain

Migraines

Headaches

Shoulder Pain

Joint Pain

Pregnancy Pain

Sciatica

Scoliosis
Fatigue

Tingling + Numbness

Fibromyalgia

Acid Reflux Disease

Asthma + Allergies

Postural Issues

High Blood Pressure

TMJ

Improved Immunity
What Makes Us Unique
Simply put, we are among a small group of expert chiropractors implementing the highly advanced and result-oriented protocol called Chiropractic BioPhysics or CBP. CBP takes a methodical and calculated approach towards spine rehabilitation and wellness, resulting in permanent relief from mild to severe back pain, neck pain, shoulder pain, migraines and more. Click here to learn more about Chiropractic BioPhysics.
Chiropractic BioPhysics Can Help With
How Can CBP
Change Your Life?
Chiropractic BioPhysics (CBP) is a highly-advanced, scientific, and proven chiropractic technique which corrects and restores your spine back to alignment. CBP combines biology, physiology, physics, geometry, and anatomy to identify the root causes of your pain, discomfort, loss of mobility, and altered health.